WHAT IS P3?
P3 are the Core Values which shape our church culture and bring a unified sense of commitment to seeing people and communities transformed with the life-changing message of Jesus Christ. The P3 are - PASSION, PEOPLE, PURPOSE.
Living as
Passion

ate Followers of Jesus Christ
Mark 12: 30 "And you shall love the Lord your God with all your heart and with all your soul and with all your mind and with all your strength."
Our belief in God and a desire to live passionate and fulfilling lives that honour and glorify Him is what unites us at The Summit Church. When we've experienced genuine life-change, we become passionate about honouring Christ through prayer, worship, and the Word of God. Passionate followers of Christ spread hope and inspire others to be drawn to the One who makes the impossible possible.
▶ Learn More About PASSION...
▼ Collapse About PASSION...
CHRIST-CENTRED
'Keeping Jesus the main thing, is the main thing' to us. Christ is the Head of the Church and He is to be both Lord and Saviour. We are fully devoted to Jesus, His house, and His vision for us as our main focus.
SPIRIT-EMPOWERED LIVING
The church is supernatural in nature. We embrace the ministry of the Holy Spirit, His spiritual gifts, and the Five-Fold ministry as essential to equipping people and developing maturity in the church.
PASSIONATE WORSHIP
Worship honors God and inspires passion in the hearts of people for Jesus Christ. Worship in Spirit and Truth is job #1 in connecting with God's presence and is also a way of life that goes beyond singing and music.
COMMITTED TO BIBLICAL TRUTH
The whole Bible is absolute truth. It is the only objective, sufficient basis for faith and practice. We believe teaching the life-giving message of Christ is the catalyst for transformation in individual's lives.
COMMITTED TO EXCELLENCE AND INTEGRITY
We believe that putting who we are before what we do is the measure and means to building excellence, integrity, and maturity in all that we do.
GENEROUS
We want to be known as a generous people – giving of our finances, our talents, our time, whatever God would ask of us. We envision a church that truly believes it is more blessed to give than to receive.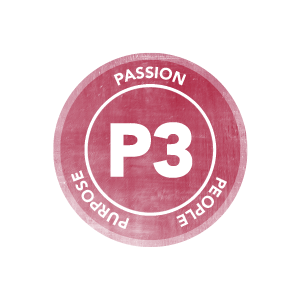 Loving
PEOPLE

and Living in Authentic Community
Mark 12: 31 "The second is this: 'You shall love your neighbor as yourself.' There is no other commandment greater than these."
Living in vibrant community and loving one another within a culture of honour is essential to creating a solid foundation for people to pursue a passionate and fulfilling life in Christ. We are dedicated to building genuine, authentic relationships; strengthening our faith and understanding of God; and being devoted to one another as family giving and receiving love and genuine care.
▶ Learn More About PEOPLE...
▼ Collapse About PEOPLE...
DOING LIFE TOGETHER AS FAMILY
We are committed to living in authentic and vibrant community where genuine love and care strengthens one another in Christ. Relationships are the biblical method of building the church. God's way is relational and ours should be too.
CHAMPIONING THE LOCAL CHURCH
The Local Church is central to God's purpose and should be central to our purpose. Being meaningfully rooted and connected in the local church keeps us aligned with the purposes of God. The church is a committed people with mutual responsibility, not an "it" or "them", but "us."
CONNECTED & ACCOUNTABLE
We are called to be part of something bigger than ourselves. We actively embrace the wisdom, counsel, and accountability of those who carry an established and mature leadership gifting. This empowers the church to wholeness and maturity in Christ.
WALKING IN A CULTURE OF HONOUR
Honouring one another glorifies God. We envision a church that cultivates high levels of honour and respect in all that we do. We believe that Honour brings life and unlocks the power of Christ.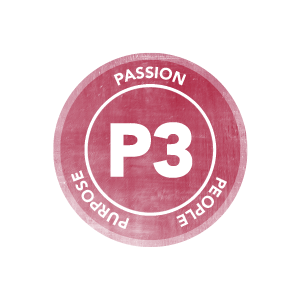 Embracing our
PURPOSE

to Impact Lives and Make a Lasting Difference in our World.
Matthew 28 "Therefore go and make disciples of all nations, baptizing them in the name of the Father and of the Son and of the Holy Spirit, and teaching them to obey everything I have commanded you. And surely I am with you always, to the very end of the age."
We are family together on mission. We believe God has created an amazing destiny for everyone and are committed to helping people live abundant lives, dream big, and achieve their highest calling. We are dedicated to helping people discover their life-purpose, equipping them, and releasing them into their life-assignment through the power of the Holy Spirit.
▶ Learn More About PURPOSE...
▼ Collapse About PURPOSE...
MISSIONAL
The church is not static – we are family together on mission. We are dedicated to igniting hope and extending grace where people are drawn from impossible situations into a loving circle of hope, where new life is found and followers of Christ are born.
PURSUING GROWTH THROUGH DISCIPLESHIP
We are called to follow Jesus not to try to get Him to follow us. We believe genuine discipleship, mentorship, and accountability develops maturity and fosters life-change.
MULTIPLYING THROUGH EQUIPPING AND TRAINING
We believe the church must be intentional about equipping and training people to reach their God-given potential. We are committed to a team approach to ministry and we are intentional about developing leaders.
INVESTING GENERATIONALLY
We want to pursue a multi-generational vision. The church must integrate all generations into the pursuit of its vision and it must pass on the baton to upcoming leaders and generations. If we don't invest into the future now, we might not have one at all.
EMBRACING CHANGE AS GOOD
Constant change is here to stay. Change is valued as essential in the process of development. We are committed to facing new seasons with strength and courage knowing that God will never leave us nor forsake us.